Our Property Management Services
Thank your for visiting our property management site.
We hope you find our services to be affordable and of the highest quality.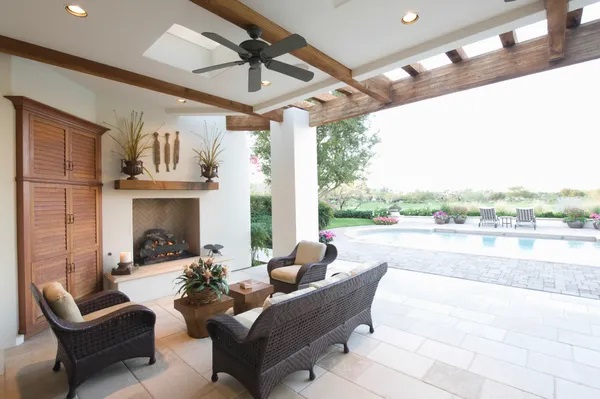 Residential Property
1. Standard Fee is 5% for a single family home. This fee can vary based on the actual number of properties that you need managed.
2. Other factors that may affect the fee are location and the condition of the property.
Set-up Fee:
Set up fee will range from $0.00 - $250. This applies to new accounts.
Leasing Fee:
1. 5% of the total gross amount negotiated on the lease.
2. This percentage will be prorated in the event that the tenant breaks the lease of is evicted.
Eviction Fee:
These will typically run about $400.00. This cost could be higher or lower depending on if an attorney is involved.
Please note that all of our fees are negotiable based on services rendered.
We provide as a minimum the following services:
1. Detailed documentation of the interior and exterior (photos included)
2. Recommended improvements to maximize monthly rent.
3. Provide rent research.
4. Discuss the aspects of different rent policies.
1. Prepare your property by cleaning the interior and giving it landscape curb appeal.
2. Advertise the property.
3. Field Calls from prospective clients.
1. Approve prospective tenants with rental application that are legally compliant with fair housing laws.
2. Perform background checks and grade tenant with predetermined criteria.
3. Collect application and applicable fees.
4. Inform tenants who were turned down.
1. Collect rent. All rent collected in put into a real estate trust account.
2. Track down late payments and enforce late fees.
3. Send out pay or quit notices.
1. Do periodic inspections of the interior and exterior of the property on a predefined schedule.
2. Provide the owner with periodic reports on the condition of the property.
1. Establish a preventative maintenance policy to identify and deal with possible repairs.
2. Provide a network of vetted professionals to keep and maintain property.
3. Maintain the outdoor areas.
4. Maintain and monitor a 24 hour emergency repair hotline.
1. Provide property management accounting services.
2. Make all payments of behalf of the owner.
3. Maintain all historical records.
4. Provide accurate annual reporting for tax purposes.
5. Provide monthly profit/loss and income/expense reports to the owner.
1. Advise owner in the event of a legal dispute and if necessary refer to a qualified attorney.
2. Understand and deep appraised of the latest rules and regulation that apply to rental properties.
3. Represent the owner if necessary in court.
1. File necessary paperwork to enforce the eviction.
2. Coordinate with local law enforcement to remove tenant and tenant possessions.
1. Draw up lease agreement , review lease guidelines and ensure all agreements have been properly executed.
2. Provide joint walk through inspection with tenant and inspection checklist.
3. Confirm move in date.
4. Collect applicable rents and deposits.
1. Inspect the the unit and fill out a property condition report.
2. Provide tenant with a cop as well as estimated damages.
3. Return the balance of the security deposit to the tenant.
4. Clean unit and perform the needed repairs and/or upgrades.
5. Re-Key the locks.
6. Put the property back on the market.
Residential Properties for Lease/rent
Utah County Basement Apartment